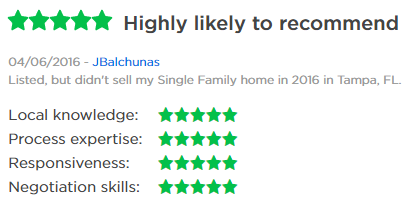 Very knowledgeable with real estate in and around the local Osceola County area. Great customer service and responsiveness to questions and needs. Glad to be working with such a professional team in St. Cloud. Praying for the sale of our home soon.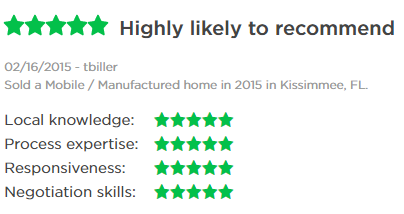 Janice was very professional right from the beginning. She was on top of every detail and always kept me informed of anything I needed to do and the status of the sale. Janice is also very easy going to work with. I would highly recommend Janice for anyone that is looking to buy or sell!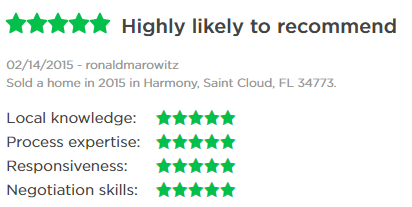 You will not find better agents ! Janice and her husband Don worked very hard selling our home. Even when we hit a couple of "glitches" with buyers they never gave up. They were never afraid to go the extra mile to help. Call backs were prompt and they made a tedious process enjoyable. Call Janice and Don if you are selling your home or for help finding a home. They know their market. What more can I say. They are just great people !!!!!
Thanks for your professionalism and guidance through this whole crazy process! -J and P
Great People to work with. Highly recommended. Very professional. -Margaret
I am extremely pleased with your services. From setting the price to sending out the listing you were right on target. Your approach to charging for services is excellent. -Dennis
After a successful closing "I wish we could take all the credit with getting this to the closing table, but you are a rare gem in that you stayed on top of this with both the buyer and the lender. We couldn't have done it without your involvement, so THANK YOU!" -Connie Hall, Kellie Richards, First International Title
"Nancy, Thank you so much for taking me and my family to see the rental properties. I greatly appreciate your time. That was so sweet and kind of you. We are so grateful. Thank you very much!" -The Fox Family
Nancy Roska, Buyer Specialist "We were assisted by Nancy Roska and our experience could've not been better. She was always on time and very diligent. We will definitely use her again if the need arises." -Larry and Lizann
My wife and I are very pleased with the professionalism and service we received by Donald and his staff. -Donnie & Sandy
Appreciated all that Don & Janice did in helping us sell our house. We were kept informed thru the whole process. -Ken and Jan
"Don and Janice Ruizzo sold our mobile home in St. Cloud for us in September 2014. I feel they are knowledgeable and reliable. Communication was good during the entire process. They explained the entire process to us and helped us all the way through closing. Most importantly, they did what they said they would do and did it in a timely manner. Thank you" -Dan
"Potential Sellers and Buyers, You will not find better agents anywhere! Janice and Don are always willing to do what it takes to make the transaction as enjoyable as possible. Don't let the flat fee commission make you think you will be 'shortchanged'. They are the best at any price! You have to use Assist2Sell." " You guys were always willing to go the 'extra mile' to get things done!" -Ron and Cindy
What could we do to improve? "Nothing! Service is outstanding! We are very satisfied!" -Gary and Keisha
"I would recommend and utilize Don and Janice "Assist2Sell" services again if choosing to move back to St. Cloud. They were there when I needed them and fully explained each step of the process. It was a pleasure doing business with them and Assist2Sell." -Tom
Could we improve? "I think your service is excellent and your relationship with your clients exceeds any of my past experiences." Your impression of us? "Top Rating - excellent in service and caring." -Colleen (Part 1)
"To Whom it May Concern: May I first say this has been the very BEST service I have ever received from a realty in selling my home. I visited their office on a Thursday afternoon to discuss selling my home and Friday morning Donald Ruizzo came to my home to get me listed. By that afternoon I received a call from Janice Ruizzo about someone interested in looking at my home. I had 3 parties look at my home within two weeks and had a contract exactly two weeks from listing my home. After receiving an offer, I was kept informed both by phone and email on updates to the final sale. It all went so quickly and smoothly. As a single woman, it made my life much easier. Janice and Don were very informative and the listing on my home online was very professional and well done including pictures and information. I would definitely recommend Assist2Sell agents, Don and Janice Ruizzo to all my family and friends to sell or to buy. And best of all, I saved $700.00 compared to a normal real estate commission of 6%! THANK YOU Janice and Don. May your business continue to excel!" -Colleen (Part 2)
"Don and Janice were a pleasure to work with. It has been a great experience from start to finish. They answered all the questions that we had in a timely manner. Also you were very patient with us since were are 1st time buyers. I would and will recommend them to all my friends and family in the future." -Wil and Joann
"Would recommend Janice & Don of Assist 2 Sell Realty to anyone selling or buying real estate. Sold my home listing start to closing in 2 months. They were helpful and knowledgeable through entire process. And using Assist 2 Sell saved me money on Commissions. Helped me get top dollar on selling price of home." -Douglas
Why did you choose us? " Experienced selling homes in Sawgrass." Your impression of us? "Professional and knowledgeable." -Rachele
"Hi Janice Ruizzo we will like to thank you for your great job on finding the home of our dreams.If anyone needs your help I will recommend them to you .Your job was done with speed and very professional hope we can work together, when and if I ever need a Realtor will look you up." -Jose and Rosa
Why work with us? "Prior dissatisfaction with another company." What stands out in your mind about the transaction? "Our agent's commitment to marketing our property and his Professionalism" -Daniel
Why work with us? "Because we have used Janice previously and she was excellent and very caring." Your overall impression of us? "Very good. Easy to communicate with." -Tammy
Why work with us? "From your postcards and other correspondence. Also from seeing your sales activity in the neighborhood." What stands out in your mind about the transaction? "The speedy and successful results, and the personal way your office handled our deal." Overall impression? "Excellent." -Bob and M.J.